Potsdam Sanssouci | City of Parks, Castles, and Lakes
Welcome to Potsdam, a captivating city known for its abundance of parks, majestic castles, and serene lakes. As the state capital and a distinguished UNESCO World Heritage Site, Potsdam holds a special place in Germany's list of enchanting travel destinations.
Potsdam Sanssouci Park | City of Parks, Castles, and Lakes, State Capital, and UNESCO World Heritage Site
We aim to inform you about the numerous attractions of our city and simplify your travel planning to Potsdam. We have compiled the key points and information about the most important sights for you. With just a few clicks, you can get a first impression and subsequently plan your trip. Furthermore, we provide you with information about important events in Potsdam and how to purchase tickets for them. And if you can't find something, feel free to ask us.
Sanssouci Palace | Visit the Summer Residence of Frederick the Great
Sanssouci Palace is one of the most beautiful and renowned Hohenzollern palaces, often referred to as the "Prussian Versailles." We have gathered all the essential information about the palace for you – parking options, tickets, guided tours, and details about Sanssouci Palace itself. We recommend starting your visit with a city tour or a guided tour. Take advantage of the fantastic offers from our partners and explore Potsdam by land or water.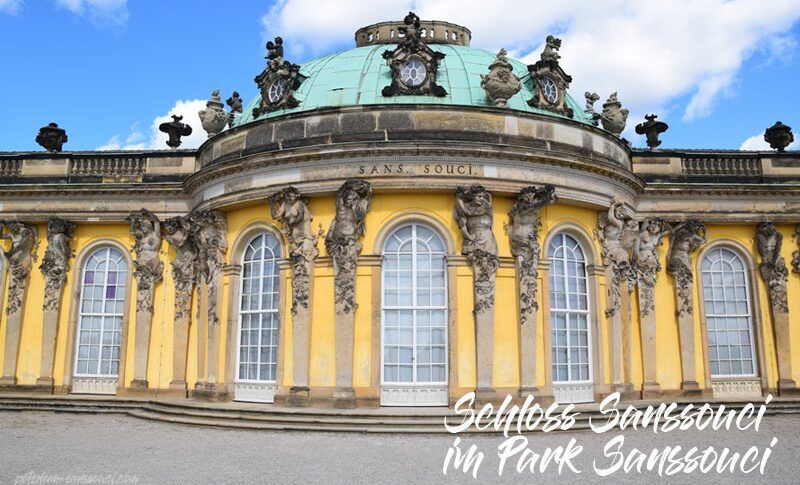 Potsdam Sanssouci Park | Explore the Unique Park Complex with Countless Attractions
Potsdam is renowned for its numerous castles and attractions, and we offer you a comprehensive presentation of them. Chief among these is the Sanssouci Park, with its magnificent Sanssouci Palace. Beyond Frederick the Great's summer residence, the park houses other well-known attractions that extend beyond Potsdam's borders – such as the New Palace, the Orangery, the Peace Church, the Chinese Tea House, and numerous other sights within Sanssouci Park. These should not be missed during your visit.
Attractions of the City of Potsdam | More than Just Castles and Lakes
In Potsdam, discover not only Sanssouci Park but also a variety of other fascinating attractions. The splendid old town has been lovingly reconstructed in recent years, reminiscent of its historical prototype. Take a stroll through the historic city center, featuring impressive city gates, remnants of the city wall, and the partially reconstructed city canal.
A highlight is the Old Market Square, centered around the reconstructed Potsdam City Palace. In 2017, the Barberini Museum was opened, presenting regularly changing art exhibitions. The Old Market Square is also home to the Potsdam Museum, one of the many museums in the city. Nearby, in the historic Kutschstall, you'll find the Filmmuseum Potsdam, Germany's oldest film museum.
Since September 2022, art enthusiasts can visit the Minsk Kunsthaus, a museum of contemporary art in Potsdam, located in the former Minsk Terrace Restaurant. Experience the impressive diversity of museums in Potsdam and gain a comprehensive overview of these cultural treasures. Potsdam is a truly cultural experience that you shouldn't miss!
Events in Potsdam | From Art Exhibitions to the Potsdam Palace Night, Potsdam Has Much to Offer
One of the many events in Potsdam can be a compelling reason to visit this charming city. One of Germany's well-known events is the Potsdam Palace Night. Here, you can combine the many attractions of Sanssouci Park with a fantastic atmosphere and classical music. Alternatively, you can visit the world-famous Filmpark Babelsberg in Potsdam. Changing exhibitions, famous film sets, and spectacular shows invite you to linger. The Potsdam Fireworks Symphony in Volkspark Potsdam and the Potsdam Sanssouci Music Festival are also popular and count among the highlights in Potsdam.
If you plan to visit Potsdam during the Christmas season, several different Christmas markets in Potsdam invite you to experience the festive spirit. Potsdam offers a personal Christmas market experience for every guest.
Potsdam Sanssouci Park | Pictures of Sanssouci Park & Attractions of Potsdam City
Experience Potsdam even before your visit through our extensive image galleries, providing a fascinating insight into the diverse attractions of the city. Admire the majestic Sanssouci Palace, the impressive New Palace, and the enchanting Orangery in Sanssouci Park. Discover the magnificent Potsdam City Palace, the impressive churches, and numerous other attractions that Potsdam has to offer. Let these pictures transport you to the wonderful city of Potsdam and ignite your excitement for your own experience on-site.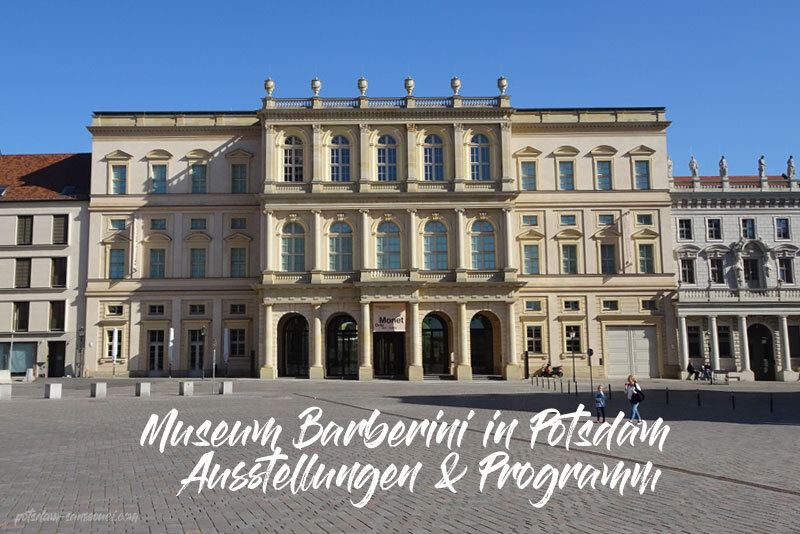 History of Potsdam | Immerse Yourself in the Millennium-Old History of the City
On this page, you will also be informed about the millennium-old history of Potsdam, from its beginnings in 993 to the present day. The history is elaborately presented in ten sections and continuously expanded. Learn about significant personalities who have shaped the history and appearance of the city. Immerse yourself in the fascinating and eventful history of Potsdam.
For a more comprehensive presentation of Potsdam's history, we recommend visiting our partner site. There, you will find in-depth information and additional insights into the rich past of this captivating city.
Accommodations & Hotels in Potsdam | Our Recommendations for You
For a comprehensive exploration of Potsdam, we recommend a minimum stay of three days. The city offers a wide range of hotels and accommodations in Potsdam for you to choose from. We have compiled exclusive hotel offers through our partner, Booking.com, which we recommend booking in advance. Here are our hotel recommendations. If you prefer to immerse yourself in nature, we have also curated a selection of the best campsites in Potsdam and its surroundings.
Potsdam & Berlin WelcomeCard
Experience Potsdam and more with the "Potsdam & Berlin WelcomeCard," which includes a free bus tour of Potsdam and helps you save €17 on your day ticket. Enjoy complimentary admission to the Barberini Museum and many other attractions in Potsdam and Berlin. It's definitely worth it. Find out more now.